Today's topic: Troopergate, or in the non hyped-up media terms, Alaska Public Safety Commissioner Dismissal Investigation (APSCDI). As you probably know, our soon to be GILF Sarah Palin kinda messed up a little bit in terms of firing Walter Monegan, the said safety commissioner. The breakdown:
Palin, who later became the Republican vice presidential nominee in the 2008 United States presidential election, said that she dismissed commissioner Walter Monegan because of performance-related issues. Monegan said that his dismissal may have been tied to his reluctance to fire Mike Wooten, an Alaska State Trooper who is also Palin's ex-brother-in-law. At the time Palin dismissed Monegan, Wooten was involved in a custody battle with his former wife, Molly McCann, Palin's sister.
Check out THIS fine piece of text for more on the issue, as it's kind of like reading a really trashy novel complete with death threats, moose hunts, a 'taser incident' and alcohol fused allegations.
Palin has now officially hired Thomas V. Van Flein, an attorney to deal with the mess she created. The state has granted a private investigative team to research if Palin did, in fact, abuse her power whilst firing her ex–husband-stepson-brother-in-law.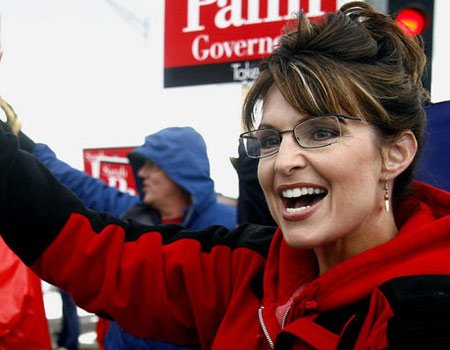 On a semi-related note, there's no doubt about it that McCain can't use the internet to save his life (yet his council tried to credit him with being apart of inventing the Blackberry… huh…), but now Palin's lack of tech might be getting her in some hot water. Because of the investigation, she and her council are being asked to provide a slew of missing e-mails regarding subjects pertaining to the issue. From some events taking place deep in the worst corners of the internetz, it has come to my attention that Palin's use of Yahoo mail (opposed to a secure, encrypted government mail server) might makes these mails open to the public before the investigators see them. I'm not going to say much because frankly I can't find too many details, but just remember the mantra of the internet: "Anon Always Delivers".