Kozmic Kev Horoscope: September 8th – 14th
Published on September 9, 2008 by spencer · 2 Comments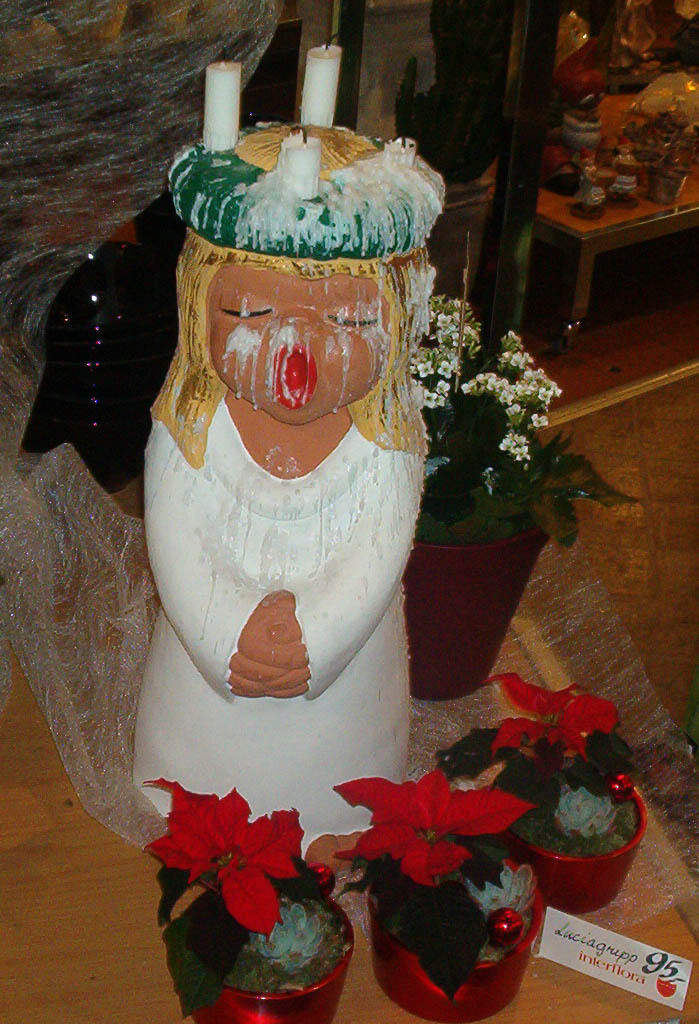 Oh! Yes, wisdom of the ages! Stars and planets please tell us what to do! kozmickev@sunset.net…
Aries
Other people can make or break a relationship. You are dynamic, motivated and attractive. Your powers of persuasion are good provided you don't hit people over the head with a point. Hard work is what's going to get things done. Show that you're committed to sticking to a job 'til it's finalized and complete.
Taurus
Love is hard work. Lust is easy, and love is hard. Recent circumstances at work seem to have you stretched to your limit. Your health may feel compromised. People call out of nowhere asking you to help with a charitable cause. When you combine fun with a serious goal you get things done with ease.
Gemini
Family and loved ones are what it's all about this week. If you've been through a dry spell creatively speaking, get ready for the floodgates to open up once more. Thursday and Friday look especially blessed with the moon in your ninth house of luck and exotic experiences. Be cautious with power tools.

Cancer
Where do you fit in your local community and what role do you play? It's the friends you hang out with, the information you digest, and the place where you live. Parents and older relatives can be of some help. Find ways to nurture yourself. Find a new and exciting way to communicate. Continue to expand comfort zones.

Leo
Money and friends, food and poetry are somewhat in the mix this week. Your ability to communicate is outstanding. Sustaining yourself financially will require that you get real about the things that inspire you. Take care of improperly maintained vehicles. Be available for siblings, peers and neighbors.
Virgo
Maturing while you're striving to remain untouched isn't easy. In fact, being touched by life in both gentle and rough ways is what gives us character and compassion. Where you want to go is going to take some investment in yourself. Give and receive freely. Learn to budget without hoarding.

Libra
The sweetness of love comes to fruition while you're in a dream state. Be mature about what you can and can't do. Reject self-doubt. Initiate the kind of love that is worth having. Break on through to the other side. Thursday and Friday have some serious romantic potential. Act now and act instinctively.
Scorpio
You have a lot of power and social experience. Your karma is mostly good, but beware of deceivers. Take time to be alone for prayer and meditation. The friends you have now are the solid ones. Creative outlets work best for personal inspiration and activation. Get recharged on the weekend.
Sagittarius
Can you deliver everything you say you can? Many a Sagittarius has fallen victim to "hoof and mouth disease." Mama or Papa didn't raise you to be a liar. Be real about your talents and skills. The state of the world is as predictable as an earthquake. Vulnerability is your friend. Humility is a byproduct of your experience.
Capricorn
It's time for you to apply the very gifts your creator has given you to the workplace. You've become intellectually gifted as well as artistic and dynamic. Chances are good that you'll be seen in the public eye. Continue with the calculated risks. Educate yourself with other business success stories.

Aquarius
Pleasure and pain come in the same breath. You're so alive that you wish to anesthetize yourself just to get enough rest. Thursday and Friday feature the moon in Aquarius. The vibe is especially high on Friday night. Practice forgiveness and letting go. You have something to be excited about.
Pisces
Negotiations feature tackling tough issues. Death, birth, sex and other people's property are in the mix. The moon in Pisces will be moving near fullness on Sunday night. What you want to do for yourself is just as important as what you want to do with others. Friends help you when the chips are down.
HAPPY BIRTHDAY: Shelby Diorio 9/13/74, Jim Miller 9/11/59, Hugh Grant 9/9/60.
Koz McKev is seen on BCTV cable 11 and is heard on 90.1FM. Kev is available for personal readings. Call 891-5147 or e-mail kozmickev@sunset.net
Tags: charitable cause, circumstances, compassion, dry spell, experiences, floodgates, leo, local community, moon, neighbors, peers, power tools, powers of persuasion, relatives, stars and planets, sunset, sweetness, taurus, wisdom of the ages