In My Room, Furiously Beating Off
Published on August 24, 2007 by spencer · No Comments
The title of this post was originally going to be "In My Room, Furiously Beating Off Until I Cum Blood" but I figured Bill might get pissed off at that one and stop paying me….But really, that's exactly how stoked I am at the announcement of these upcoming tours.
Seriously, if you claim to appreciate heavy music you must attend one of these shows. (Actually, I can't personally attest to Man Man's heaviness, but they sound kinda vaudeville/old-timey, and that's pretty rad too).
RAD TOURS ALERT:
Big Business w/ The Melvins: September 16th – October 22nd
Jesu w/ Torch: October 18th – October 30th
Man Man: September 16th – October 19th
I will be doing nothing but pushups and curls until these shows, then smoke all sorts of opium right before the shows and be THAT GUY. Look out for me. I mean it. DOOOOOOOOOOOOOOOOOOOOOOOOOOOMMMMMMMMMMMMMMMM!!!!!!!
Tour Dates after the jump:
BIG BUSINESS US Tour w/ The Melvins!
Sep 16 2007 Harlow's Night Club Sacramento, California
Sep 18 2007 The Showbox Seattle, Washington
Sep 19 2007 Wonder Ballroom Portland, Oregon
Sep 21 2007 Aggie Theater Ft. Collins, Colorado
Sep 22 2007 Gothic Theatre Denver, Colorado
Sep 23 2007 The Black Sheep Colorado Springs, Colorado
Sep 25 2007 The Bottleneck Lawrence, Kansas
Sep 26 2007 Pop's Sauget, Illinois
Sep 27 2007 Double Door Chicago, Illinois
Sep 28 2007 Small's Detroit, Michigan
Sep 29 2007 Peabody's Cleveland, Ohio Oct 1 2007 The Fillmore at TLA Philadelphia, Pennsylvania
Oct 2 2007 Ottobar Baltimore, Maryland
Oct 4 2007 Toad's Place New Haven, Connecticut
Oct 5 2007 The Fillmore at Irving Plaza New York, New York
Oct 6 2007 The Luna Lounge Brooklyn, New York
Oct 7 2007 The Black Cat Washington DC, Washington DC
Oct 9 2007 Ground Zero Spartanburg, South Carolina
Oct 10 2007 40 Watt Club Athens, Georgia
Oct 11 2007 Bottle Tree Birmingham, Alabama
Oct 12 2007 Blue Cats Knoxville, Tennessee
Oct 13 2007 Exit/In Nashville, Tennessee
Oct 15 2007 One Eyed Jack's New Orleans, Louisiana
Oct 16 2007 Red Room at Meridian Houston, Texas
Oct 17 2007 Emo's Austin, Texas
Oct 18 2007 Granada Theatre Dallas, Texas
Oct 22 2007 The Clubhouse Tempe, Arizona
www.myspace.com/bigbigbusiness * www.hydrahead.com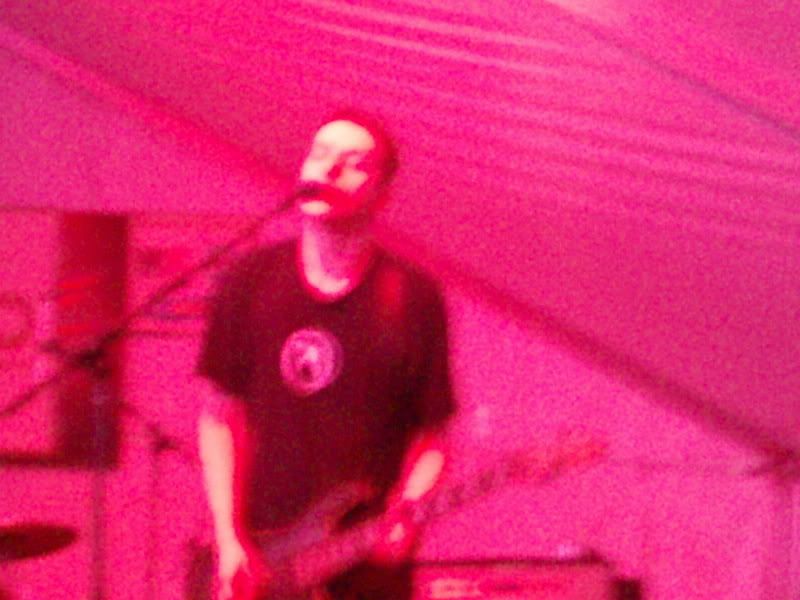 JESU US Tour w/ Torche!
10/18 Washington DC @ Black Cat
10/19 Philadelphia, PA @ First Unitarian Church
10/20 New York, NY @ Grammercy Theater CMJ
10/22 Wallingford, CT @ Wallingford American Legion
10/23 Cambridge, MA @ The Middle East
10/24 Montreal, QUE @ La Sala Rossa
10/25 Toronto, ONT @ Lees Palace
10/27 Chicago, IL @ Empty Bottle
10/29 Sauget, IL @ Pops
10/30 Lawrence, KS @ Bottleneck
www.myspace.com/officialjesu * www.hydrahead.com
MAN MAN US Tour w/ friends tba!
Sep 15 2007 The Ottobar Baltimore, Maryland
Oct 2 2007 Webster Hall New York, New York
Oct 4 2007 La Sala Rossa Montreal, Quebec
Oct 5 2007 Pearl St – Clubroom Northhampton, Massachusetts
Oct 8 2007 Beachland Ballroom Cleveland Heights, Ohio
Oct 9 2007 The Union Athens, Ohio
Oct 11 2007 Southgate House Newport, Kentucky
Oct 12 2007 Courtyard Café at Illini Union Urbana, Illinois
Oct 13 2007 The Dame Lexington, Kentucky
Oct 14 2007 The Echo Project – Bouckaert Fulton County, Georgia
Oct 15 2007 Hi-Tone Memphis, Tennessee
Oct 16 2007 Bottletree Cafe Birmingham, Alabama
Oct 17 2007 Republic New Orleans, Louisiana
Oct 18 2007 Proletariat Houston, Texas
Oct 19 2007 The Loft at the Palladium Dallas, Texas
www.myspace.com/wearemanman
Tags: beat off, Big Business, doom, heavy, Jesu, man man, Melvins, metal, my room, solid pr, Tour