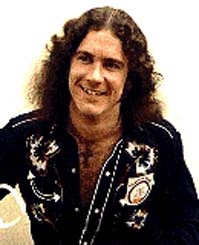 Tis' a sad day in rock history, as Rock and Roll Hall of Famer and original member of Lynyrd Skynyrd passed away last night due to heart failures. Billy Powell was one of the founding members of the seminal band, and was one of the only survivors of the plane crash that lead to the deaths of the Van Zant brothers, among others.
A keyboardist for the southern rock bank Lynyrd Skynyrd has died at his northeast Florida home.

Orange Park Police Lt. Mark Cornett says 56-year-old keyboard player Billy Powell called 911 about 12:55 a.m. Wednesday saying he was having trouble breathing. Rescue crews performed CPR, but he was pronounced dead at 1:52 a.m.

Cornett says no foul play is suspected and an autopsy will not be performed.

He says Powell missed a Tuesday appointment with his doctor for a cardiac evaluation. A heart attack is suspected.
"To me, there's nothing freer than a bird, you know, just flying wherever he wants to go. And, I don't know, that's what this country is all about, being free. I think everyone wants to be a free bird"
-Ronnie Van Zant, interview