Wow. It's the last day of 2008 and Dallas is posting stories about pop-celebs…
Sweet. I have just the story to continue on with this theme. I was actually thinking of passing the story to a TMZ colleague of mine but the internet has been down at my home and I've not been into work in the last week and a half due to a glorious winter vay-cay (THANK YOU TROUBADOUR!)–thus, I've had no contact with the outside world other then what's been sent to my Blackberry. So, I sit here in a Coffee Bean in North Hollywood just one mile from the scene of the 'crime'–and yes I consider this QUITE a 'crime'.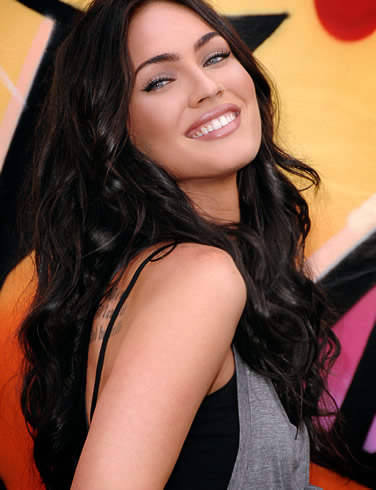 Two Sundays ago I was sitting in the Coffee Bean in Toluca Lake (there's only one in that city, yet just a mile down in North Hollywood, there's another one–anyway…). I had met a friend for coffee and promised my boyfriend that I would bring him back a small non-fat, sugar-free vanilla latte (so LA, right?). I had ordered one probably 30 minutes previous (for myself) which took all of 2 minutes to make. I ordered this one for my boyfriend just after my friend left expecting it to made super-quick so I could be on my way–but it took a good 10ish minutes to make this one and I'm partially glad it did for I was served up with some grand entertainment that I would have otherwise missed out on…everything happens for a reason.
As I stood pondering the coffee and tea for sale on a shelf awaiting my drink, a guy and two ladies walked in–the guy wearing sunglasses inside (I hate that). I looked at him and thought, I know him? How? I think…oh yeah! It's fucking Brian Austin Green 90210 hottie from 10+ years ago–I had recently seen an interview with him on a local morning news station. Needless to say, a lot of the interview surrounded his super-hottie girlfriend–Megan Fox.
Then, I thought–one of those girls has to be Megan Fox…but which one? One looked to be well into her 30s if not 40s, thus my bet was on the other girl–I was trying to not be that person staring. Living in LA and working in the music industry I've come to learn an celebrity-etiquette…which other people blatantly have not.
The threesome ordered their drinks and moved to the area I was in, to wait…which I was still doing, along with another 40-something mother. As they walked toward us, the mother says to one of the girls "so when is your next movie coming out?" The girl replies "June 26th" very sweetly as she walked toward the mom. I was totally taken back by how nice she, Megan, was. "My daughter just loves you," the mom goes on. Megan thanked the mother as Brian, the other girl and I were standing back against this self…and then the 'crime' was committed.
As the mom was talking of her daughter who 'loved' Megan, she also pulled out her cell phone and called her daughter (who, I believe she said was 16–now, if I was 16 I think I would be mortified with embarrassment of this). The mom got her daughter on the phone and proceeded to hand the phone to Megan–who again was so sweet–to talk to her daughter.
Can you believe that?! I couldn't help but laugh–out loud–at the ridiculousness of this, as I stood there beside Brian w/sunglasses and the other girl. Immediately following my chuckle, Brian muddled in a sarcastic disappointed tone at this ridiculous scene of mom-handing-phone to Megan "Oh, don't do that." I laughed aloud–again.
"NON-FAT SUGAR-FREE VANILLA LATTE!" yelled a Coffee Bean barista over Megan and cell-phone-mom. Just in time! I grabbed my LA drink, gave a quick look of 'good luck' to Brian w/sunglasses, laughed out loud once more and walked out.
Just another day in LA? Perhaps, but great comedy to me, nonetheless.
Happy New Year all–on ward to '09!
A Megan Fox tid-bit to end the great '08

,